About Our Church
We are a gospel-intoxicated Reformed church currently meeting in Excelsior, Minnesota. Governed by a group of men called elders, we are a member of a presbyterian denomination called the Communion of Reformed Evangelical Churches.
Our Mission
We worship the Triune God, joyfully seeking to obey His Word, and discipling others to new life in Christ.
Our Vision
1) We strive to think, speak, and act biblically
2) We equip and empower the saints to do the work of ministry
3) We invest in Kingdom work
4) We love others in response to the Lord's love for us worship the Triune God, joyfully seeking to obey His Word, and discipling others to new life in Christ.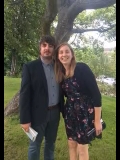 Daniel Ralph
Pastor
Daniel Ralph, his wife Susan and five children have recently moved from Scotland to be our Pastor.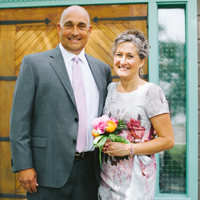 Arnie Abens
Pastor/Elder
Arnie Abens grew up in a cornfield in Illinois, catechized and trained by Godly parents, pastors, and teachers. Arnie enjoys raising cattle, collecting chicken eggs, and golfing. Most of all he enjoys spending time with his family, especially his wife of 37 years, Jennifer. They have four children, four children in-law, and eight grandchildren. Most Saturdays you will find them all enjoying a Sabbath feast together!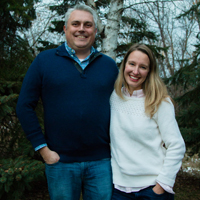 Jeff Evans
Pastor of Civic Outreach
Jeff and his wife, Chrissy, have five children from adult down to single digits. The Evans family moved to Minnesota in January of 2010, and Jeff served as the lead pastor of Christ Church Twin Cities for nine years. He then transitioned to a new position with Minnesota Family Council, which has him ministering to elected officials through local churches and pastors.
Missions We Support
Our church supports and participates with an array of ministries, missionaries, and organizations that are furthering the Kingdom of God and fulfilling the Great Commission.
Christian Education
Christ Church Twin Cities encourages all Christian parents to provide a Christ-centered and biblically-saturated education for their children, thus fulfilling passages like Deuteronomy 6:6-9 and Ephesians 6:4. Therefore, we prayerfully and financially support faithful Christian day schooling, homeschooling, and higher education.
Minnesota Family Council
Political idolatry, as we sadly know, runs rampant in our culture and stands at odds with the Lordship of Jesus Christ. Though the Church is not called to rule the State, She must publicly and unashamedly confess Her faith at all times and all places. Minnesota Family Council's mission is to nurture and defend families by restoring biblical truth in our culture and serves as a joyful, winsome voice in the public square. Through our partnership with MFC, we seek to use our earthly citizenship in light of our heavenly citizenship, letting our manner of life be worthy of the gospel (Philippians 1:27).
Twin cities chapter of the gospel coalition
Christ Church Twin Cities is a part of the Twin Cities chapter of The Gospel Coalition.
The Gospel Coalition | Twin Cities Regional Chapter exists to promote gospel-centered ministry in our area. The Gospel Coalition's aim is to serve ministry leaders by providing an atmosphere in which diverse, but like-minded individuals can connect with one another, find resources, encourage each other, and be encouraged.
Christ Church Twin Cities